Category Archives:
Partners and Allies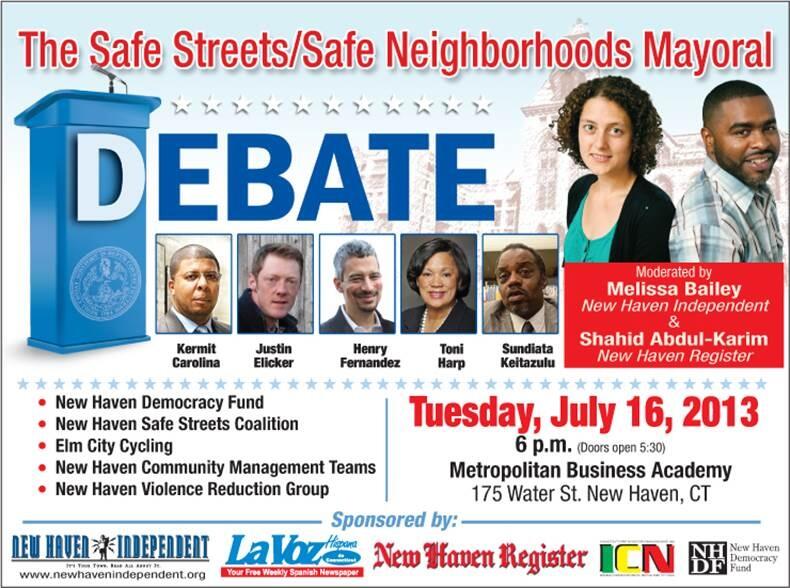 Submit questions to the Democracy Fund for possible inclusion in the debate by emailing democracyfund@newhavenct.net
From our friends at Bike Walk CT:
Get more information  or Register Now! 


Join us on Saturday, April 27, 2013!


The Connecticut Bike Walk Summit is back!  Please plan to join us on April 27 at Yale University in New Haven.

The 2013 Bike Walk Summit will bring together people from all over Connecticut to talk about how to improve bicycling and walking in our state.

Hear the latest biking and walking updates from around the state
Learn how to navigate the funding maze and get projects built in your community
Get detailed guidance on making your community or organization officially bicycle or walk friendly
Network and socialize

at our bike/walk tours of New Haven and the Summit Happy Hour

Don't miss the chance to learn from experts and connect with others working on these issues.  Come away energized and inspired and with tools you can use to make a change. Join Bike Walk Connecticut at this year's summit and help make cycling and walking safe, feasible and attractive for a healthier, cleaner Connecticut.

We hope you'll be a part of what promises to be a great event!
Get more information  or Register Now!